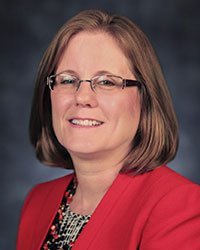 Mary Bailey
Senior VP Finance
Bailey joined SAWS in 2006, initially serving as controller before being promoted to vice president of accounting and business planning in 2015. Since 2018, she has served as vice president of customer experience and strategic initiatives where she oversees the Customer Service Group. Between 2013 and 2018, Bailey took the lead in communicating the utility's case for multi-year rate adjustments to SAWS customers, City Council and business leaders. She also led the 2015 and 2022 rate studies.
Since 2019 Bailey has headed SAWS ConnectH2O Program, an advance meter infrastructure initiative aimed at transforming SAWS' interactions with its customers and provide timely and critical water use information that can be used to quickly identify leaks, improve operational efficiency and achieve SAWS conservation goals. In 2023 Bailey was promoted to Senior Vice President and assumed oversight of the Facilities Maintenance and Security departments, in addition to the Customer Service Group.
Bailey is a Certified Public Accountant with more than 35 years of accounting and finance experience in the public and private sectors. She received a Best CFO Award from the San Antonio Business Journal in 2013 and is a graduate of Leadership San Antonio. Bailey has served as president of the local chapter of Financial Executives International and board treasurer of AVANCE San Antonio.