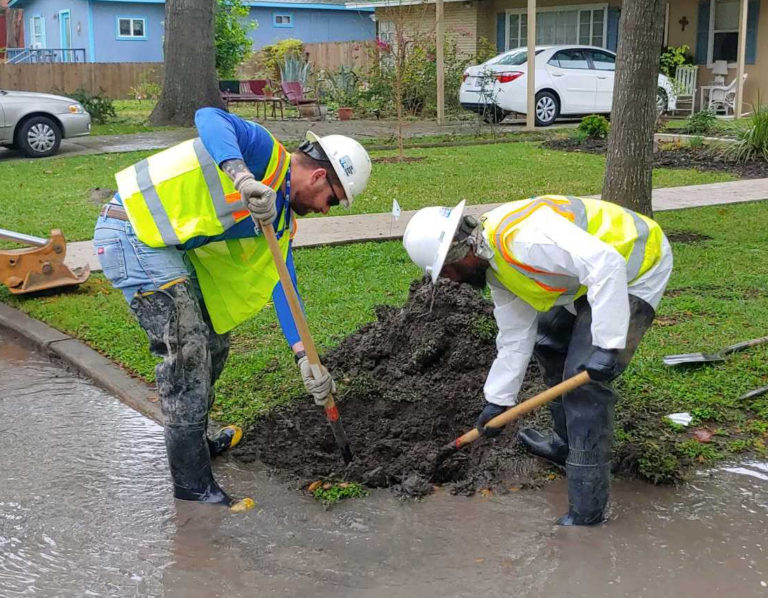 Whether the COVID-19 virus situation finds you at home or out providing essential services, San Antonio Water System continues to work 24/7 to ensure the community has safe, reliable water and wastewater services.
Here are some tips to help make this experience a little easier to manage:
There's no need to stockpile bottled water.
Public water systems such as SAWS meet strict state and federal standards set by the U.S. Environmental Protection Agency and the Texas Commission on Environmental Quality. That includes testing our water throughout the city every day to make sure it's safe and secure.
Only flush the 3 Ps.
The last thing any of us want during this time is a sewage backup flooding our home. Remember the three Ps: pee, poo and (toilet) paper — they're the only things you should flush.
If you run out of toilet paper and must use something else, make sure it's thrown in a trash can, not the commode. (Yes, even those so-called "flushable" wipes.)
Money tight? SAWS can help.
If you're having trouble paying your water bill, you might qualify for one of our Uplift payment assistance programs. Learn more at saws.org/uplift.
SAWS has also temporarily stopped water service disconnections. (Remember, unpaid balances will still accrue on your account during this period.)
Give our crews a little space.
SAWS field crews operate 24/7 to bring you safe, reliable services. If you see them working in your neighborhood, please keep a safe distance. Instead, maybe give them a thumbs up or a friendly honk.
Follow @mysaws on Facebook, Twitter and Instagram for the latest COVID-19 news. Or visit saws.org/covid19.