by Jeanie Tavitas
For SAWS Board Vice Chairman David McGee, no job is ever too small or insignificant. After all, it was hard work, perseverance and a life-long appreciation for our most precious resource that ultimately led him to serve on the board of this world-renowned utility.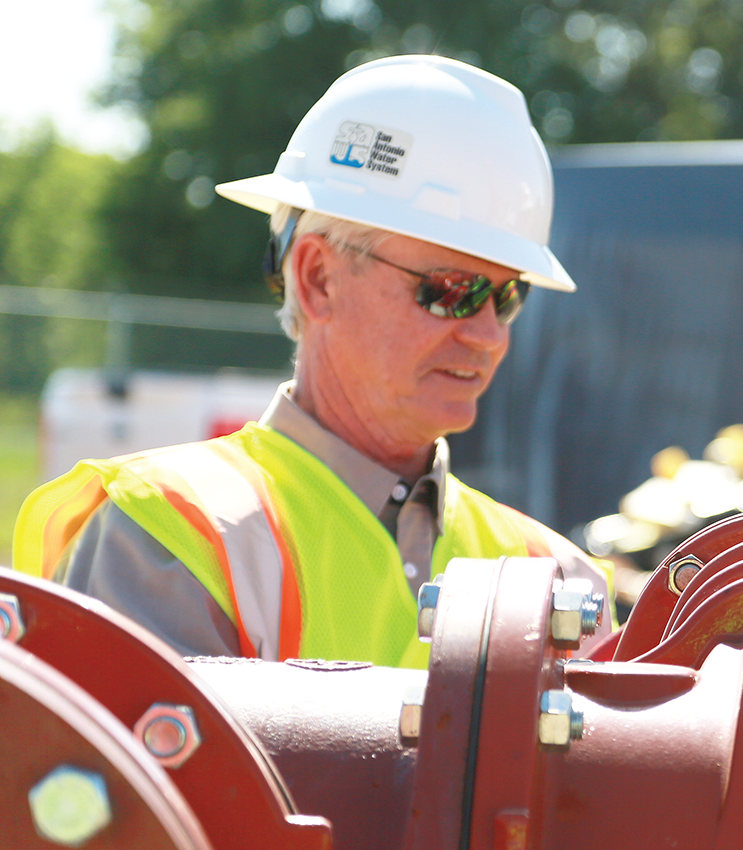 Originally from Wichita, Kansas, McGee grew up in a "typical American family." His mom worked as a secretary at a small university and his dad was a salesman.
"(Dad) wasn't home during the week a lot, but when he was, we all sat down and had dinner together," he recalls.
While they didn't take big family vacations, McGee says his dad did have one extravagance: a small motorboat.
"He was always home on the weekends, so he would take it out to the lake and we all learned how to ski," says McGee, adding that he and his brother and sister were all competitive swimmers in high school.
A self-described "water rat," he says his deep appreciation for water started with those weekend outings.
Fast-forward to the 1970s, when McGee moved to San Antonio, starting his freshman year at Roosevelt High School. He went on to study economics and finance at Baylor University. But not before working every job available to him.
"Our parents expected us to go to college, but there wasn't a lot of money to put us through college, so I worked," he says, reminiscing about one of his first jobs in Wichita. "I'd get up around 3:30 a.m. and throw a couple hundred newspapers, when it snowed, rain or shine, on foot or on my bicycle."
In San Antonio, McGee got a job at a grocery store, carrying packages, stocking shelves, and cashing checks, which is what first piqued his interest in banking and eventually led him to start Amegy Bank in 2007, where he is president/CEO.
Even while in college he continued to work any job he could get, including in the girls' dorm cafeteria and driving a school bus. That's how he paid his own way through Baylor — an accomplishment he's most proud of.
"I grew up in a family where work was a big deal — work hard, be faithful, and be proud of the work you're doing, no matter what kind of work it is," he says.
Serving on the SAWS Board alongside people of different backgrounds, training and perspectives also gives him a deep sense of pride.
"Like the rest of the San Antonio community — we come together on controversial issues," he says. "We listen to each other and come up with melded solutions that really do take into account everybody's needs."
When it comes to his vision for the future of water, McGee says from a SAWS perspective we're pretty close with our strong conservation mindset and diverse water portfolio. And as a banker with 42 years under his belt, he believes water — not money, not land — is the currency for growth in a community.
"We need to be guided by those opportunities to see our community grow economically," he says. "But we also need to do it in a way that's environmentally responsible."