This report is a summary of the quality of water San Antonio Water System provides its customers.
The analysis was made by using the data from the most recent U.S. Environmental Protection Agency required tests and is presented in this report.
We hope this information helps you become knowledgeable about what is in your drinking water.
About Your Water
SAWS drinking water originated as groundwater from Edwards, Carrizo, Trinity and Wilcox aquifers.
How To Read
Learn about how to the data contained in these reports is presented.
Special Notice
You may be more vulnerable than the general population to certain microbial contaminants.
Archive
View and download water quality reports from previous years.
Find Your Water System
Use the map below to locate the SAWS water system that serves you. Clicking on the system name will open that water quality report in Adobe PDF format.
You can also select your report from the list below the map, or simply scroll down this page to view the information for your area.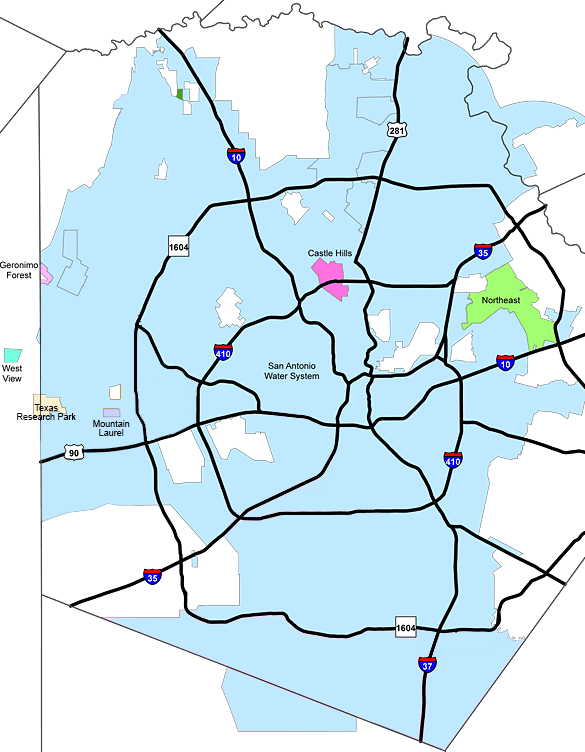 Please select a report to view