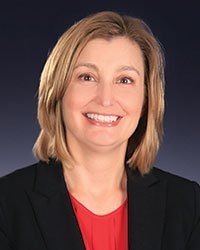 Andrea Beymer
Senior VP Engineering & Construction
Since joining SAWS as a staff engineer in 1997, Beymer has worked in various roles within the Engineering group. In 2017, she was promoted to Vice President of Engineering and Construction. She is responsible for the execution of a capital improvement program averaging $500 million per year.
Beymer has a Bachelor of Science in Civil Engineering from Texas A&M University and a Master of Science in Civil Engineering from the University of Texas at San Antonio. She is a licensed professional engineer in the state of Texas.
Engineering and Construction
Engineering and Construction develops and manages the SAWS Capital Improvements Program and performs engineering analyses of existing facilities and new infrastructure planning to meet the demands of the growing community.
Engineering and Construction is organized as follows:
Development — Review of design and inspection of developer funding projects including general construction permits, counter permits and trilateral contracts. Manages impact fee program; develops water and wastewater master plans.
Plants and Major Projects — Plans and designs for water production facilities, water supply projects and water recycling plants.
Pipeline — Plans and designs water distribution system and wastewater collection system to include Sanitary Sewer Overflow (SSO) Program projects and manages all intergovernmental capital projects.
Construction — Inspects and manages all construction projects for the utility's Capital Improvement Program, including pipeline projects and plants and major projects.
Asset Management and Op Support Engineering
Monitors SAWS assets to ensure planned maintenance is conducted in a manner that ensures the maximum possible life for capital assets, that assets are replaced or upgraded at the right time, and identifies budget needs to keep the system operating efficiently; provides operations engineering support for Production & Treatment and Distribution & Collection Operations.
Contact
To:
Andrea Beymer